Yes, Our Chamber Does A Membership Drive!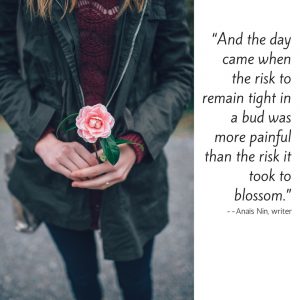 In the month of September, the Ambassador Committee of the Chamber organized a month long membership drive. As with most Chambers in the nation (and most other membership organizations), membership drives are a way to build the membership BUT it is also a way to share the message of the Chamber with businesses who may not know or understand the work of the Chamber.
Why is that important? Having a strong, healthy Chamber of Commerce can morph into a strong and healthy community. It can also go the other way around...when you have a strong and healthy community, businesses would like to see a strong and healthy Chamber.
The Chamber is in the trenches of what is happening within the community.
The Andover Chamber President-CEO and volunteers work to advocate for our existing businesses by attending City Site Council meetings when a business is looking to come to Andover or they are expanding or making major changes to their business. It is important the Chamber be at the table to provide some assurance to that business - member or not.
The President-CEO attends most City Council meetings in order to be in the know on issues that can impact our business community.
The President-CEO became a part of the process during the Andover school bond issue discussions, recognizing the impact to our local businesses.
The Chamber staff and volunteers organize a breakfast to welcome all new educators to the Andover School District by connecting the business community with the educators.
The President-CEO and Board Chair are members of the Convention & Visitors Bureau Advisory Committee and help with providing volunteers for the concerts, delivering posters for CVB events to businesses and answering many phone calls about the events.
The President-CEO meets with potential businesses to the Andover community and organizes conversations with the City and Economic Development volunteers to provide all information needed to this potential business.
The organization also joins (membership) into the US Chamber, the Association of Chamber of Commerce Executives and Chamber of Commerce Executives of Kansas to provide our members with resources, articles and tools in which our members would not have otherwise. All of this is just to name a few of the things the Chamber is providing to connect the businesses with the Andover community.
Does the Chamber fit for every business? That is the ideal, because the Chamber offers many benefits to build and promote area business, but realistically not every business wants or feels they need that connection. That is the perogative of the business. That decision is respected.
Thank you to those business who support the Andover Area Chamber of Commerce and the Chamber will continue to support your business!