Andover is Not "JUST A SUBURB OF WICHITA"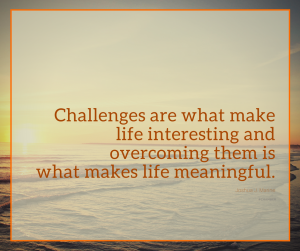 I had the privilege of re-connecting with Lee White who is the owner/manager of Butler County Watchdog last evening at the Andover City Council meeting. I haven't seen Lee in many years and he has recently moved back to Butler County. I have to admit that I haven't viewed his blog in quite a while and was curious about his reporting so I viewed his Facebook page. I have to say that it was informative and I appreciate that. It was interesting to me the comments about the Andover community with one of them being that Andover is "JUST A SUBURB OF WICHITA" and that Andover "CAN TAKE CARE OF THEMSELVES". There were a lot more comments but these are the ones that got my attention.
Andover is the fastest growing community and has recently become the largest community in Butler County. El Dorado is the county seat, that is not in question now or in the future. I also can't argue that Andover is a suburb of Wichita. Andover has a unique dichotomy in that we don't have a historic downtown, we don't have a huge number of manufacturing or industry businesses and many of our residents work elsewhere. We do have over 300 businesses, we do have a top notch school system, a state of the art physician owned hospital, a great YMCA that offers more programs than anyone knows, and the safety (Police and Fire) of our community is nationally recognized. All of these factors encourage people to move to Andover. Whether anyone wants to believe it or not Andover is a community in Butler County and the growth in Andover contributes to the overall tax base of BUTLER COUNTY. Being a suburb of Wichita is also something that won't change and we can fight it or embrace it. We try to find ways to make us unique and I believe many businesses and organizations that serve this community work very hard to make that happen.
The Chamber gets many comments and questions like "why don't you bring in Panera Bread" or "why do you let 7 pizza places come to town". To talk about the first one, most businesses will take a view of a certain radius or their "market" before locating a business in a community. Successfully seeking out a business to come to Andover could take a year or more to encourage them to locate here-that happens in ANY community and not solely in Andover. For Panera Bread, they have a location relatively close to Andover and the population base will undoubtedly play a major factor. The second question is not unlike the first, these businesses have most likely studied the pattern of purchasing and the demographic of the community to warrant opening a store in Andover.
In closing, Andover has great things happening and as with any other community in Butler County, there are challenges. It would be wonderful if there was coverage for positive things in our community. Our business community provides a wealth of services and products. Our nonprofit community provides so much in the way of assisting people in need and Andover has amazing people who want to continue to make this community a great place in BUTLER COUNTY.