Maximizing Your Benefits of the Chamber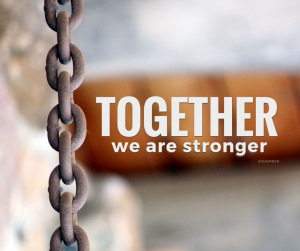 When I talk with a member who feels they aren't getting anything out of being a member of the Chamber because they can't attend events, I get it. Our Chamber creates these events as options for learning and for building relationships for those who can attend. We know not everyone will have that flexibility and there are multiple benefits through your membership that doesn't require event attendance.
Do you know that with your investment, you can submit something to this newsletter at no additional cost? This can be upwards of $200 value for just one newsletter (base tier is $275 a year)
Do you know you are eligible to create a video for the Business of the Week? This can be upwards of $1500 and run on all platforms of the Chamber (base tier is $275 a year)
Do you know your business is listed on the online directory and the printed directory? Upwards of $500 value (base tier is $275 a year)
Do you know that any advertising or sponsorship to provide you with even more exposure is reasonable in cost based on like opportunities elsewhere? This helps you with exposure and helps the Chamber to increase funds to be able to offer more benefits to YOU.
Do you know you can post jobs on our website and social media? This does nothing but gain your open position more exposure.
Do you know the Chamber can be an invaluable resource to your business by virtue of the relationship the Chamber has with other groups, organizations and government? What we don't know, we will find out for you.
For just under $23 a month, the Chamber offers a great menu of benefits you could be taking advantage of. We hope you feel value in your investment with the Chamber. The Board, Staff and committees try hard to create benefits and opportunities for you to build your business. Let us know if there is anything we can do for you!
Warm Regards,
Becky Wolfe President-CEO