The Andover Area Chamber wants to support businesses and organizations in COVID-19 preparedness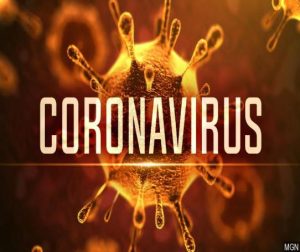 The Chamber wants to support you in preparing your business or organization for potential impacts from novel Coronavirus (COVID-19), and seeks your help in preventing transmission in our community.
We've been approached by members for support in planning for potential workplace and economic disruptions from the spread of Coronavirus. This message is intended to provide you with the best sources of information we've found, as well as suggestions to help you plan for and mitigate the impact of this virus on your business, organization, and family. While this message is geared towards business and workplace readiness, if you'd like recommendations for preparing at home, please click here.
To ensure the least impact possible to our community, it is logical to proceed on the assumption that this virus is likely to arrive at some point in 2020 – and prepare for it. Since it has a long incubation period, it could be over two weeks from initial exposure until symptoms appear, and even longer before people are tested and cases are confirmed. Everything that we are reading and examining about this illness indicates that we should take this threat seriously, and it is highly likely that widespread health and economic impacts from this virus will be felt nationwide.
It is our shared responsibility to stem the spread of this virus and to prepare as best we can. To that end, we've compiled some of the most reliable sources of information for your business at the bottom of this email.
A few key priorities for your business or organization to consider are as follows:
Workplace Cleanliness: Encourage frequent hand washing; make hand sanitizer and cleaning wipes available; provide free tissues; and encourage your team to find non-contact ways of greeting others and working together.
Sick Policies: To help prevent the spread of this or any virus, please support your employees in staying home if they are sick. You may need to review your paid time off/sick time policies if they do not allow the flexibility or financial support your employees need to comply. Also, learn who on your team may have responsibility to care for others, should circumstances require it.
Remote Work Policies: If you are able to consider remote work as an option, and don't already have a remote work policy, it may be time to develop such a policy with input from your IT provider. Since many workplaces cannot allow remote work, consider instead how you may shift or rotate schedules.
Understand Your Employer Obligations: You are legally obligated to provide a safe workplace and to make accommodations for those with disabilities. Protecting your workplace and team from the spread of Coronavirus is no different.
Here is guidance from OSHA: Getting the Workplace Ready for COVID-19
Here is guidance from EEOC: Pandemic Preparedness and the ADA
Make a Plan for Reduced or Interrupted Operations: Prepare your business and customers for disruptions in operations, whether it be from changes in consumer behavior, supply chain issues, or a large portion of your workforce being ill. Ensure that you have access to emergency funding or a line of credit should you have a significant disruption in operations.
Examine Your Supply Chain: Large manufacturers are already examining their supply chains in impacted areas to minimize disruptions. Consider whether any of your suppliers are located in regions with significant impacts, and whether your shipping times may be lengthened – with the goal of maintaining necessary inventory levels to support your business operations.
Communications Plan: Have a point person on your staff who will take the lead in keeping your information current, addressing staff concerns, and communicating updates to your team.
Use Your Professional Associations for Support: Many professional networks and organizations are offering webinars and other resources for employers. Make use of these opportunities!
Get Updates Regularly: Ensure you are checking back with numerous sources regularly for the most up to date guidance and information regarding the spread of this virus.
More resources are included below for your convenience! Be well, friends.
Centers for Disease Control
The CDC has the most resources for all groups, but specifically speaks to how businesses should prepare for this outbreak. "All employers should be ready to implement strategies to protect their workforce from COVID-19 while ensuring continuity of operations. During a COVID-19 outbreak, all sick employees should stay home and away from the workplace, respiratory etiquette and hand hygiene should be encouraged, and routine cleaning of commonly touched surfaces should be performed regularly."
https://www.cdc.gov/coronavirus/2019-ncov/specific-groups/guidance-business-response.html
US Chamber of Commerce
"All employers should be ready to implement strategies to protect their workforce from the Coronavirus while ensuring continuity of operations. Download these guides created by the U.S.
Chamber of Commerce Foundation, which are based on information provided by the Centers for Disease Control and Prevention (CDC), to learn more about how employers and employees can
prepare for and address the impacts of the Coronavirus."
https://www.uschamber.com/coronavirus
For now, it's Business as Usual
The Chamber is moving forward business as usual for the time being – meaning our operations are normal, and our events schedule is moving forward as planned. We will be in touch if anything changes.
Local Schools Offer Guidance and Resources
Butler Community College and Andover Public Schools have offered guidance and resources regarding the response to the Coronavirus strain. Links to their pages are included below.
Butler Community College
Andover Public Schools
Taken from information from Tompkins Chamber of Commerce